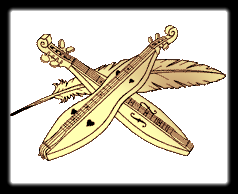 703 Allegheny St., Hollidaysburg, PA
Tel: 814-317-7410
Allegheny Street B&B
​
703 Allegheny St
Hollidaysburg, PA 16648
info@alleghenystreet.com
Tel: 814-317-7410
Fax: 814-317-5367
Our B&B is particularly suited to those who like to read, play acoustic instruments, and/or walk or cycle through town. There are no TVs on the property, though there is free hi-speed wif-fi. Children are always welcome.. There's a swing set in the back yard.
We rent bicycles drom April 1 through October 31. We have commuter bikes for shopping, and mountain/hybrid bikes for the local trails.
We make every effort to accomodate guests with special needs, but please be aware that there are no elevators in the house.