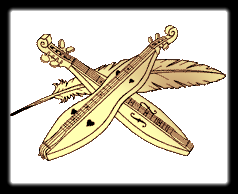 703 Allegheny St., Hollidaysburg, PA
Tel: 814-317-7410
Each of our six rooms has a distinct character. None has a TV, but each gets a strong wi-fi signal. Every room has a private bath stocked with plush towels and bathrobes.

Our breakfast is the best available in the area, made with mostly organic ingredients. We offer fresh organic eggs, turkey bacon and coldcuts, fresh fruit, yoghurts, cheeses, salmon, Irish porridge and a variety of cereals. We also serve various teas and high-quality Quartermaine coffee.
FOOD MATTERS. Are you vegetarian? Diabetic? Gluten-free? We're happy to accommodate a variety of dietary needs and preferences at the breakfast table. We use mostly locally sourced, organic ingredients. Our butter, oils & spices are all certified organic. We separate veg & non-veg cooking utensils. We don't serve beef or pork.
Our B&B stands in the center of the Hollidaysburg Historic District, which is listed on the National Register of Historic Places. The town was the terminus of the Allegheny-Portage Railroad, which closed in 1857. Beautiful, stately, well-preserved homes line Allegheny Street. The downtown has a number of fine restaurants, cozy cafes & small boutiques. It is five miles from Altoona, six miles from Canoe Creek State Park, and 40 miles from State College.
POLICIES: We're easy-going about cancellations, but please let us know 24 hours in advance if you canot make it. We welcome children. We're

not

relaxed about SMOKING or PETS. We do not allow smoking anywhere on the property. If you smoke, this probably isn't the right place for you. Sorry, we cannot allows dogs (except legitimate service dogs for disabilities), cats or any other animal.
We have one of the best collections of American mountain dulcimers in the world. There are vintage instruments dating back to the mid-19th century. We also sell brand new dulcimers from McSpadden.
MUSICAL INSTRUMENTS
available to play: Many
mountain dulcimers, a
Taylor acoustic guitar,
several Hungarian citeras,
a

Swedish nyckelharpa

, épinette des Vosges, a variety of zithers, a baby grand piano (tuned 1/2 step down), and more!
We offer a 20% first-night discount to guests arriving by train at Altoona Amtrak station. We'll pick you up and drop you off free of charge. The same discount applies to guests arriving by bicycle. Just let us know when you book!